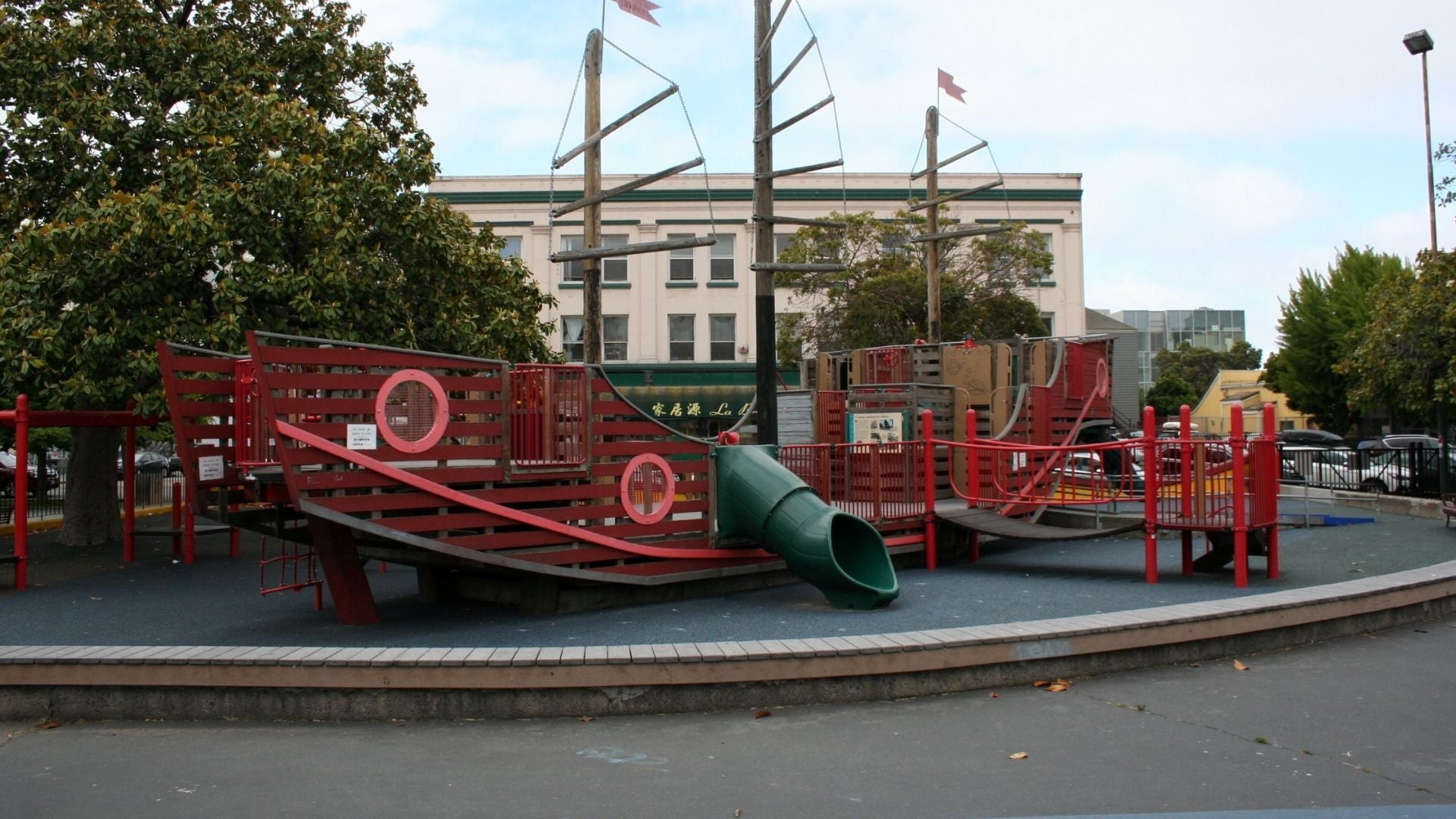 Dragon Power - At the Heart of Oakland Chinatown
Our 'Dragon Power' design is the brainchild of seventeen-year-old Poinciana Hung-Haas. It depicts two dragon heads coming together in the shape of a heart to honor the love and pride she feels for Oakland Chinatown, the community where she grew up. The dragons symbolize strength and power and are inspired by her neighborhood's murals. Both are woven through the Oaklandish tree logo.
Poinciana Hung-Haas is a young Oakland-based artist and fashion designer. Her creativity is inspired by the Town's rich cultural diversity, expressed in its people, music, food, and street art. 
Poinciana started her artistic journey when she learned to sew with a needle and thread when she was five. When she was ten, she was admitted to the Oakland School of the Arts, where she has honed her fine arts and fashion design skills for the last seven years.
Her art has a storytelling element and illuminates the beauty in people's stories that are often overlooked. It also captures interesting aspects of everyday life, which she expresses with an innovative perspective. 
In 2019, her fashion work was featured in San Francisco Exploratorium's Self-Made exhibit. In 2020, she was the lead designer for a community event featuring Oakland equestrian celebrity Brianna Noble. She has also designed, patterned, and handmade two fashion collections for her school's annual Spring Runway show. In her spare time, she sells handmade clothes. 
As the editor of her school's newspaper, she pushes contributors to use fashion and arts to lift up communities and address pressing social issues. 
Her art and passions are informed by growing up in Oakland Chinatown. Poinciana has joyful memories of purchasing 89¢ pork buns and racing through diagonal crosswalks (scrambles) to catch the Lion Dancers and firecrackers during Chinese New Year. 
She enrolled in Lincoln Elementary School in third grade and learned to play basketball. Later, she played on Lincoln Recreation Center's team for two undefeated seasons. She has also spent hundreds of nights playing streetball at the recreation center's outdoor courts with her sister, dad, friends, and other families. 
Today, she works part-time at the Lincoln Recreation Center, where these happy childhood memories were made. Poinciana inspires the next generation of kids in her community by coaching basketball, teaching art classes, and leading field trips to her favorite local spots like the Estuary Waterfront.
The Lincoln Recreation Center is the heart of Oakland Chinatown. It's the most utilized recreation center in Oakland, packed with multiple generations of neighbors who fill the space from early morning to late evening. It's where the community gathers to celebrate Chinese American heritage and cultural practices, share stories, and have fun.
Sadly, the building is outdated and in dire need of modernization and expansion. So an organization called Friends of Lincoln Square Park launched a capital campaign to raise funds to build a new multi-story recreation center. A portion of the proceeds from the sale of 'Dragon Power' merchandise will be donated to this effort. 
In the meantime, Poinciana hopes to inspire people to show their love for Oakland Chinatown by supporting local businesses, attending cultural events, and proudly repping with their Oaklandish 'Dragon Power' t-shirt or sweatshirt. 
Follow the artist on Instagram: @poinciana

Shop collection: Hometown

Read more: Oaklandish Blog