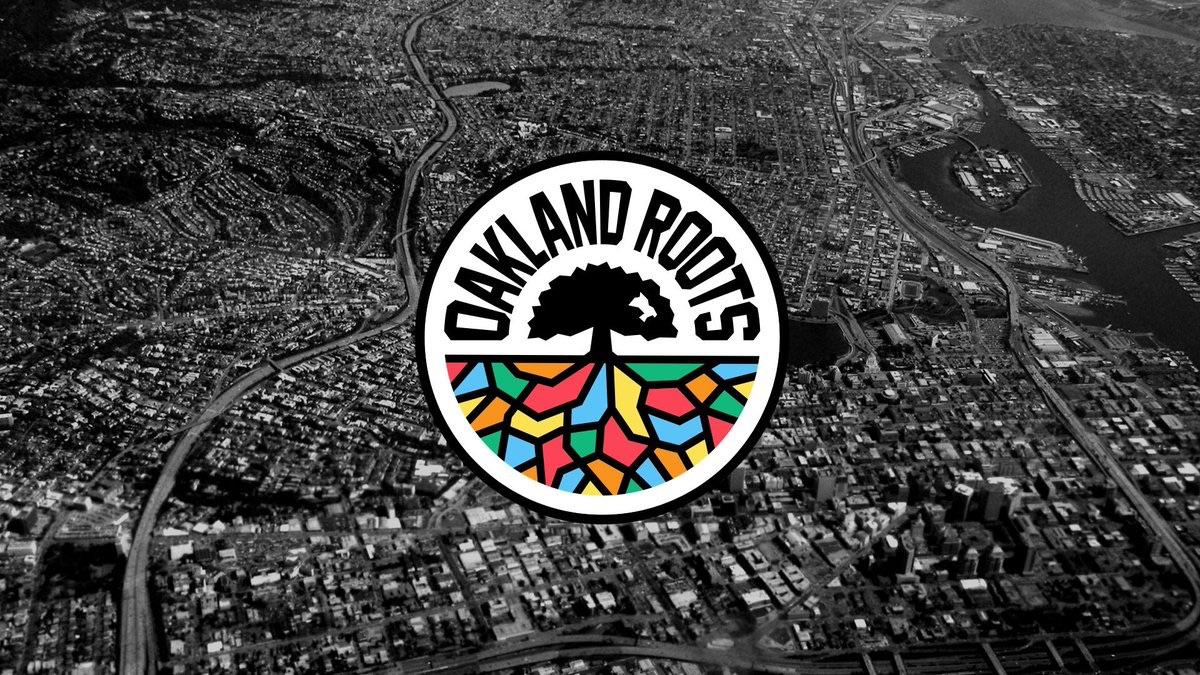 Roots SC - So Much More Than A Team
The Oakland Roots Soccer Club was formed in 2018 and played their first season in the National Independent Soccer Association in the fall of 2019, and then joined the second division USL Championship in 2021.
The initial games, played at Laney, were wildly entertaining, with loud, sell-out crowds in all of Oakland's diversity. For a sports-hungry town like Oakland, the gameday vibe was reminiscent of Raiders' tailgates, when people from all walks of life intermingled and celebrated Oakland together.
But the Oakland Roots SC franchise is about so much more than athletic feats and competitive drama. And, to the credit of the team's founders and players, that was by design.
The team adopted an unusual approach to launching and promoting their franchise right from the get-go. In fact, like The Town itself, they pretty much went entirely against the grain. 
First, they made the bold decision to audaciously incorporate Oakland's culture and values into every aspect of their athletic program and marketing. More importantly, they vowed to transform the game of soccer into a force for social good by making the team a vehicle for social justice and by using their platform to empower Oakland youth. 
They adopted the motto "Oakland First, Always" and got to work backing up their words with actions. For starters, they partnered with Oaklandish to produce their jerseys and merchandise. Leveraging years of Oaklandish expertise and infrastructure, the Roots have become a merch powerhouse, with sales of lifestyle apparel and accessories through the already-established Oaklandish retail stores and e-commerce shop quickly rivaling those of MLS teams. 
The team also started their own radio station, signed a diverse roster of Bay Area-bred players, and produced marketing videos that were uniquely Oakland in style.
Once they gained more momentum, they founded the Oakland Roots Justice Fund, to support local efforts to promote racial and gender justice. In 2020, the team hosted the Justice Match which featured Roots players mixed into two teams with women's professional players. The goal was to advance the discussion of gender, racial equity, and justice. 
Roots SC was also the first pro club in the US to join Common Goal, the charitable initiative championed by Manchester United's Juan Mata that obligates players and clubs to donate 1% of their salaries or revenue to charity. 
The team is also helping to make sports more accessible to Oakland youth by providing soccer equipment for community programs, like OPYRD's Town Camp, and supporting a special "Introduction to Soccer" curriculum created by a coalition of local community soccer organizations. 
Roots Technical Director and Head Coach Jordan Ferrell said, "Our long-term goal is to have as many boys and girls from Oakland as possible representing the Roots, and that journey starts with giving youth the chance to play. We want as many kids and families as possible to have access to the game of soccer, so we're proud to support the work of our colleagues in the Oakland soccer community and the City of Oakland."
Since its inception, the team has sought to create a meaningful and mutually beneficial relationship with Oakland and judging by the enthusiastic crowds at their games, The Town has responded with a big hug. 
We hope that in the process, they create a compelling template for how to build a successful sports franchise and that others will follow their example. 
At Oaklandish, we believe that business can be a force for good. Roots SC shares this mission and models how a sports team can also be purpose-driven. Spreading local love and harnessing the magic of Oakland to do more good is our mutual stated goal. We're excited to share their journey and are proud to have supported them from their early days, before the beautiful experiment even seemed viable.
Together we'll keep celebrating The Town spirit — whether on the field, in the stands, or in the community. We'll both continue to represent our one-of-a-kind city with passion, pride, and commitment to all things Oakland.
Get Tickets!
Shop the collection: Roots SC
Read More: Oaklandish Blog