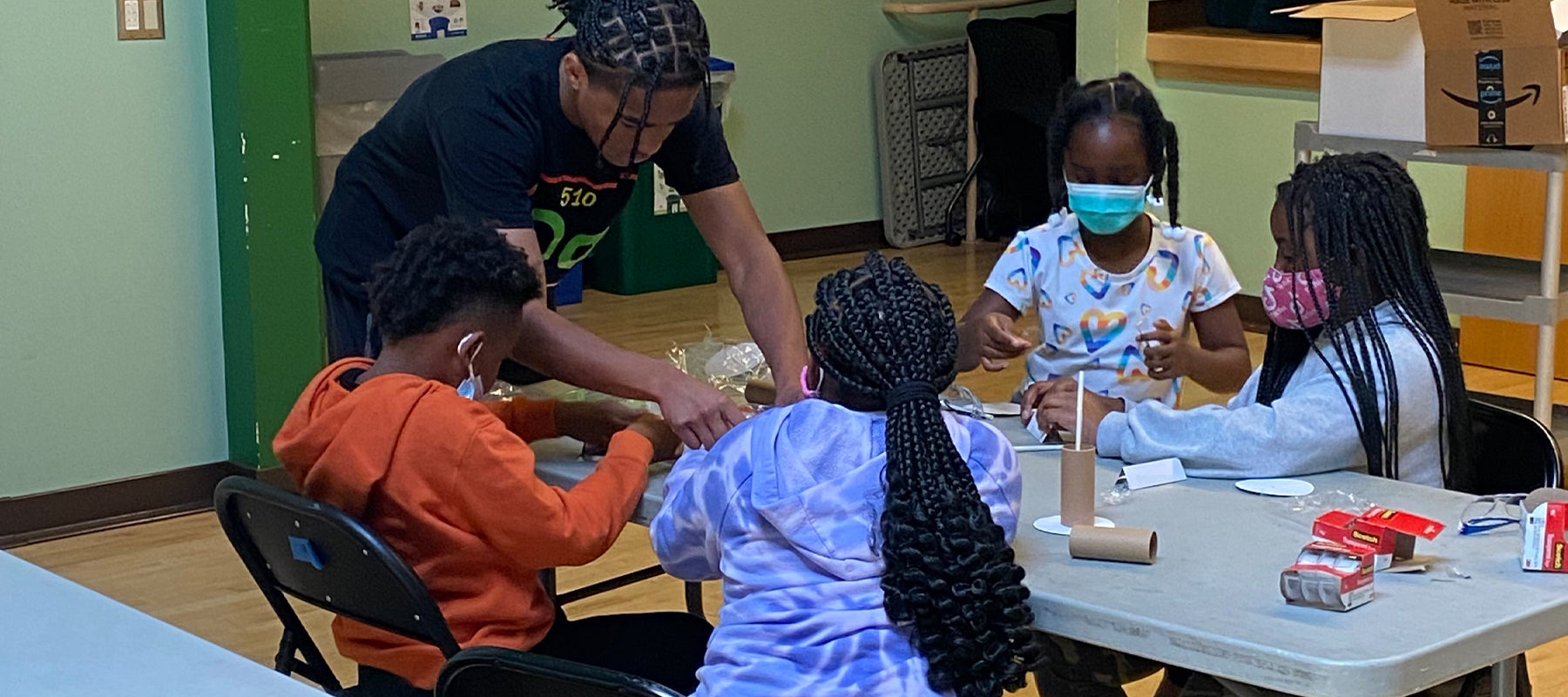 Be the Future: Kits Cubed Integrative Curriculum
Oaklandish is proud of our continued collaboration with Ahmed Muhammad and Kits Cubed. Kits Cubed is a youth-led, nonprofit organization on a mission to ignite every Oakland child's scientific imagination.

Ahmed Muhammad founded Kits Cubed during the pandemic when his young niece (Ayla) and nephew (Ahmeer) told him they weren't interested in science. He decided to excite their scientific imaginations with a fun and simple backyard experiment.
While brainstorming the design for this newest tee, Muhammad expressed that he wanted something that inspires children to imagine themselves growing up as scientists. So our latest Kits Cubed tee design celebrates Muhammad's niece and nephew, crowning them as Royal Scientists. 100% of net proceeds from these tees will be donated to Kits Cubed.

Kits Cubed believes that every child has the potential to be a world-changing scientist, and many lack only the inspiration and opportunity to imagine this future for themselves. With this in mind, Kits Cubed introduces young people to the wonders of science with fun, affordable, accessible experimentation kits distributed free to summer camps and schools.

Kits Cubed operates on the principle that hands-on learning is the most powerful teaching tool. When young students conduct experiments themselves instead of reading from a textbook or watching a video, they learn the material more deeply and build greater confidence in their scientific abilities.

Building on this belief and past success, the organization recently launched the Kits Cubed Integrative Curriculum. Their team is working to create new grade-specific science kits that align with the OUSD science curriculum. Their goal is to provide more hands-on science experimentation in Oakland classrooms.

For instance, in their science classes, third graders attending Oakland public schools learn about plants, seed germination, fossils, and biomes. So, Kits Cubed created three experimentation kits called Our Plant Leaf Cycle, Life of Plants, and Forest in Bottle to supplement the materials in each unit. The experiments delve deeper into the core curriculum, enabling students to explore beyond the scope of their classroom. This year, third graders in OUSD will take home Kits Cubed Kits for every unit they study in class.

Muhammad believes the Kits Cubed Integrative Curriculum will inspire the next generation of scientists one experiment at a time. He says, "For me, back to school means back to science, and I can't wait to start. Everyone has the potential to be a scientist. All they need is the opportunity to see it for themselves and know their future will be bright."
Shop the collection: Hometown


Learn more: Kits Cubed