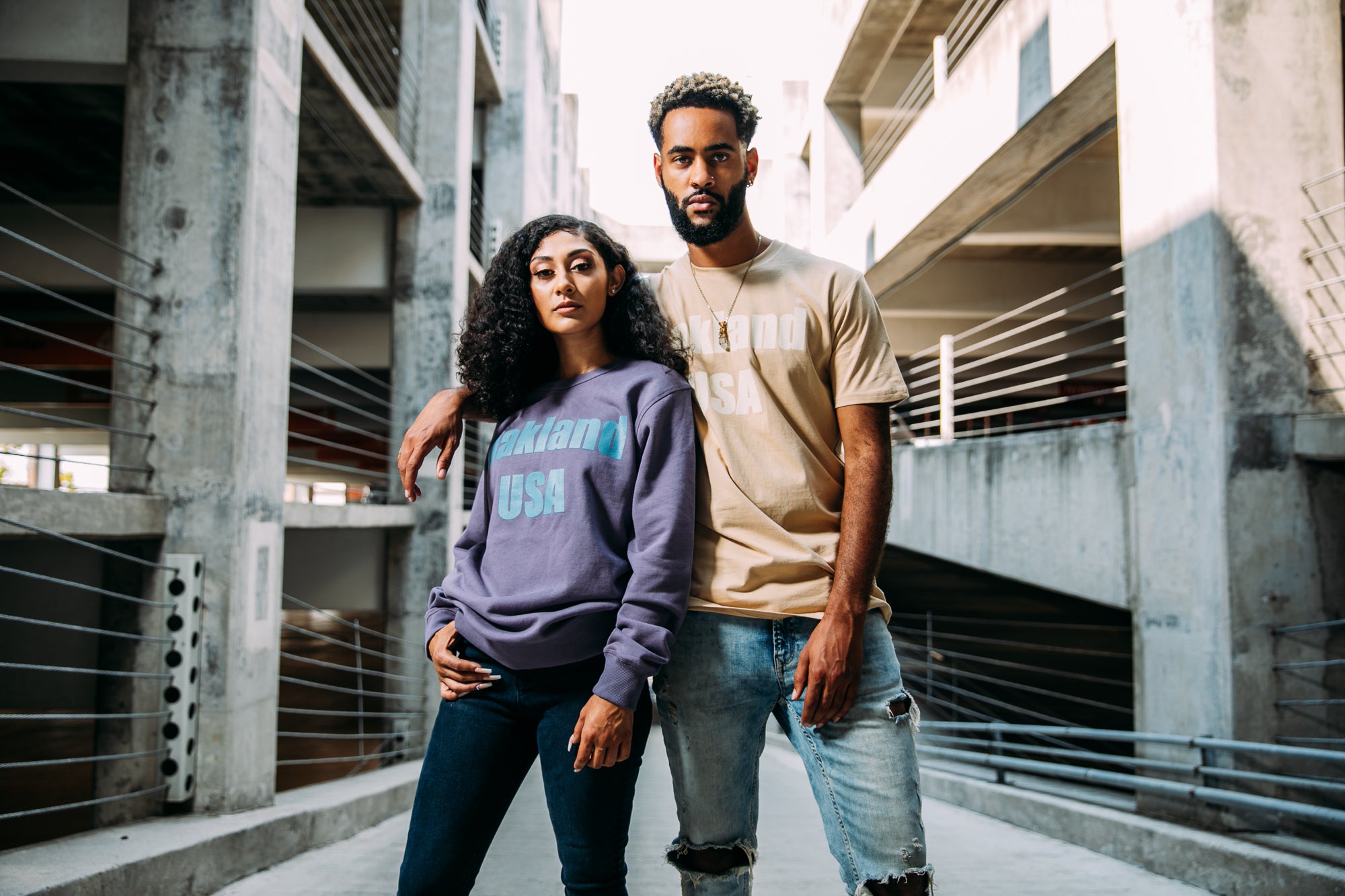 "I'm kicking back watching Keyshia Cole perform at the BET Awards and coming through the surround sound on my TV clear as day are chants of "East Oakland, East Oakland, East Oakland". Wow, Upon further investigation, some dudes from East Oakland had made their way into the pit of people immediately in front of the stage. "Of course they did" was my thinking, as a sly smile ever so slightly parted my lips. The Town is in the building. 
I felt as good for them as I did for Cole.
Oakland is a Kinship. The Oakland experience isn't always the same, but the principles that promote growth, struggle, hustle, respect, identity, are all covered in a shared blanket of influence. I always say, "My parents raised me, but Oakland raised my awareness."
So, you see, at that moment, on that award show, Keyshia Cole being from Oakland, those dudes in the crowd being from Oakland meant WE were there because they are us. 
That was the day, that was the very instant in fact, the idea of "OaklandUSA" was born. It's an outward display of what's in your heart mixed with an elevated STATE of mind."
You'll recognize the Oakland USA logo if you've gone to a few music, art, or cultural events in the Bay Area. Oakland native Rod Campbell created the logo as part of his DopeOnly brand to represent "all things fly, fresh and raw." Hip-hop culture uses the term "dope" to describe just that, so Rod stamped it with the word "Only" to make it Oakland's own. 
Rod works with a hometown network of businesses and entrepreneurs under the DopeOnly brand, to promote music and host shows in the Bay Area. He's worked with well-known performers like Ryan Nicole, DJ D Sharp, and DJ Toure' to name a few. Oakland celebs like Andre Ward, Raphael Saadiq, Dwayne Wiggins, Too Short, Richie Rich, and Shamar Moore have proudly worn the 'OaklandUSA' logo.
Shop the collection: DopeOnly Oakland USA