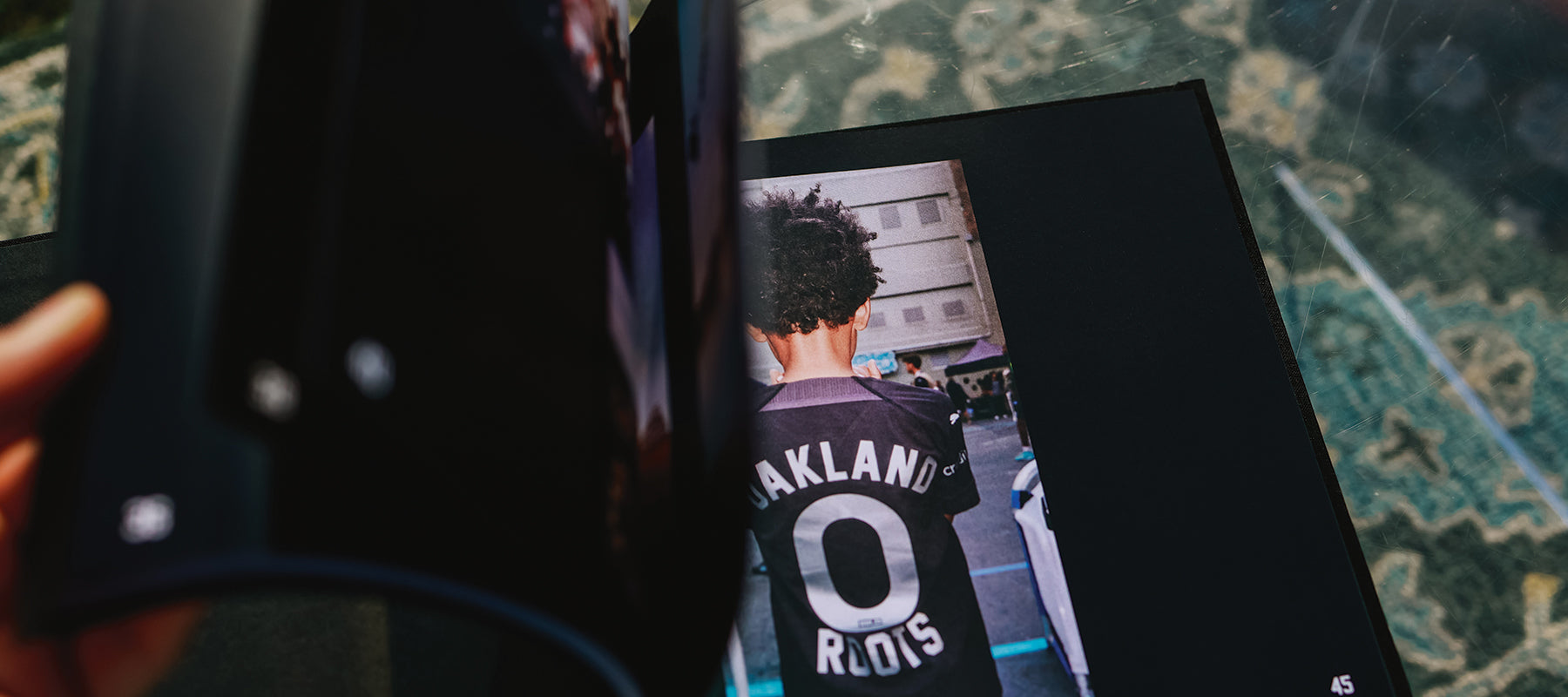 We Are Oaklandish: Class of '22 Max Ornstil
Welcome to the Oakland Roots Class of '22, an intimate look at the 2022 USL Championship season documented through a player's lens.

When my Grandfather passed down a film camera just before preseason, I began taking photos of everything, and it quickly became an accessory that didn't leave my side. In an increasingly digital world, taking photos you couldn't instantly critique or edit was refreshing, each image feeling unique and special.

Not only was the medium appealing, but more importantly, it provided an opportunity to document our perspectives. What the world sees of professional athletes can be seen through a filtered lens, often failing to share the humanity of our experience.

I remember early in my career, I was hesitant to take photos on the field before a game or to capture a candid moment with my teammates for fear that it would be mistaken for a lack of focus or professionalism. For much of my life, I've felt boxed into the construct that if you are a serious athlete, you must always be a serious athlete.

The thought that you could be a photographer or creative while taking football just as seriously was not something encouraged or accepted. Football is something I love and do, but it is not solely who I am.

Through projects like this book, I hope to help shift the narrative surrounding athletes and their ability to be so much more than just that.
I am fortunate to have this book to reflect on and remember the last season of my professional career.

Some define our careers by wins, losses, statistics, and accolades, but we will ultimately remember the little moments that make up each season. Also, it's important to disclaim that this book is a highlight reel of the season. Although it gives insight into our perspective as athletes, it is still curated.

What was not pictured personally was the doctor's office visits, time spent in MRI machines, physical therapy sessions, or days doing rehab in the facility by myself, making this year challenging. However, the opportunity to take the photos seen in this book gave me a much-needed purpose and an outlet that I'm grateful to have had.

I want to thank my family, specifically my Mom, Dad, and Sister, who have supported me unconditionally throughout my career and every step of this book. I thank my teammates, who embraced this project and made this book possible. Thank you to Azael Garcia, who made incredible contributions to this book. Thank you to the Oakland Roots for the space to express myself. I hope Class of '22 can give a sense of the unique experience of playing in Oakland, for Oakland.
Oakland is diverse, and Oakland is proud. 'We Are Oaklandish' is a storytelling project to highlight just that.
***
We Are Oaklandish
These stories shed light on the different experiences, memories, and opinions of the people in the city we all love. They are people who give our city its oddball spirit, its passion for justice, and its creative vigor. They lift us with laughter, peace, nourishment, and authentic hard work. 
They make us proud to call this town our home. They are Oaklandish.
Read more: We Are Oaklandish
Shop: Oakland Roots SC / Soul